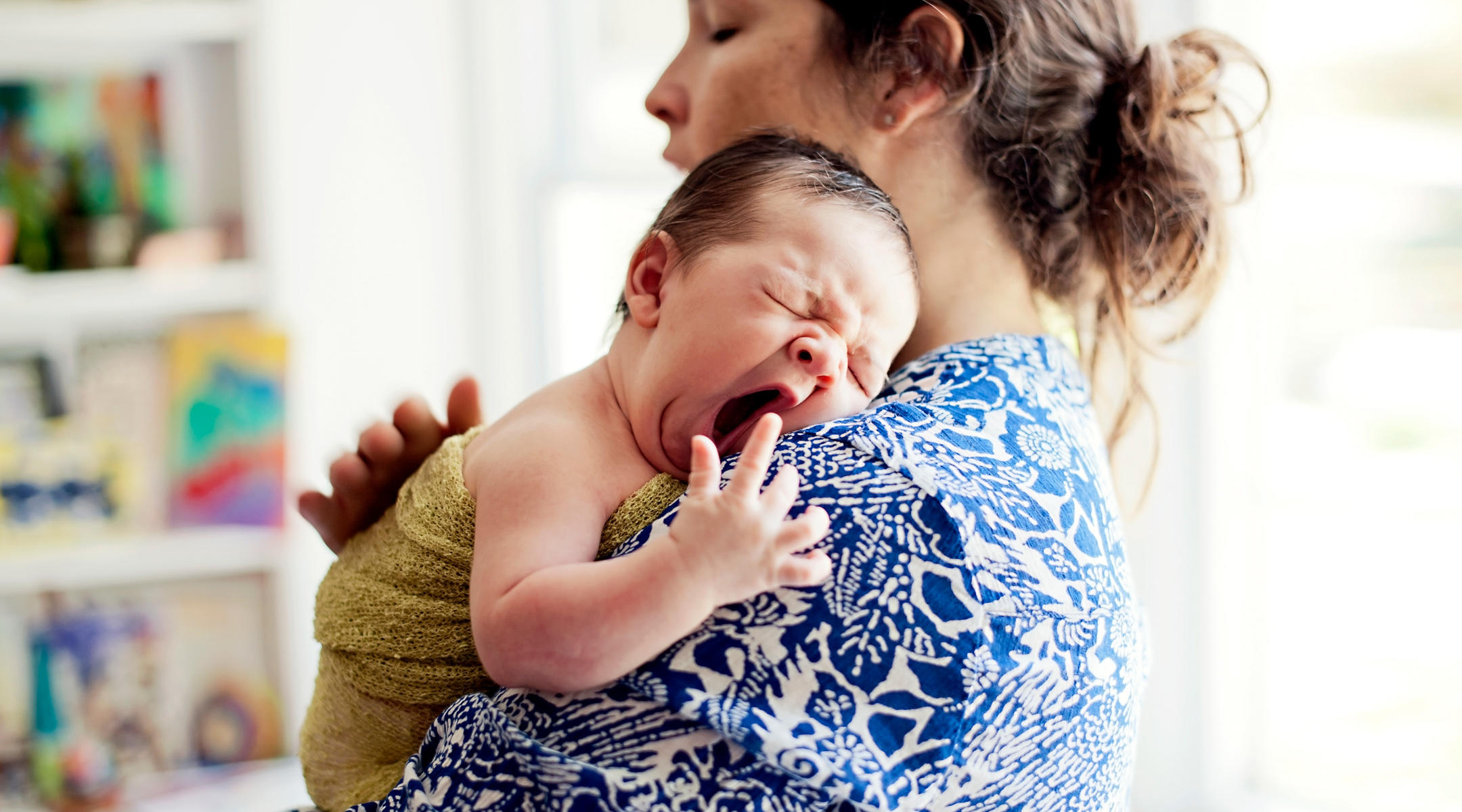 Buying birthday gifts for new mom is challenging but always rewarding. We get to see the bright smile on new mommy because of our gift. After everything she faced to have the baby, now its our turn to show that we support her and always will do so.
Here we cover birthday gift for new mom from husband, and also from any relative. So check it out to find some extremely useful must give birthday gifts for new mom after childbirth.

Becoming a mom is a precious feeling. Holding the hands and feet of little one is so overwhelming.
It is very hard to keep a balance after your labor because you will have to serve a little master time to time.
Here i am listing all gifts for a new mom after birth that are useful for both the mom and baby.
Birthday Gifts for New Moms
To be a new mom is to watch your heart walk outside you. Having a baby is an incredible feeling that a woman is blessed with.
When a child is born, A mother is also born. She might have existed before as a woman, but as a mother this is going to be a whole different story.
A new mom survival kit is mandatory for her to cross this beautiful phase of her life with ease.
To help you choose we will be listing new mom gifts ideas based on the price category they belong to and also birthday gift for new mom from husband .
New Mom Gifts (under $100)
Here we will check out New mommy gifts ideas that doesn't cost our pockets much!
Baby Carrier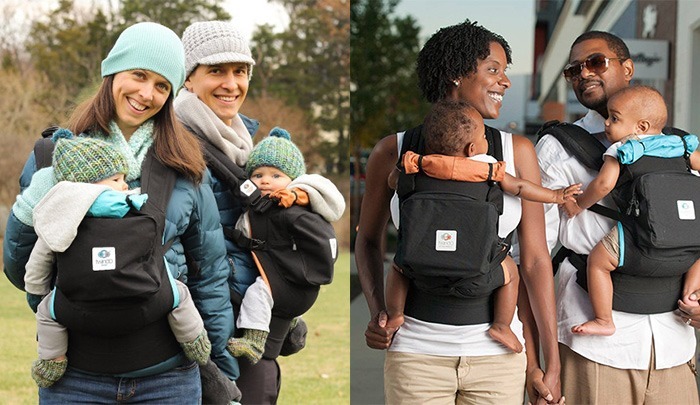 Carrying your baby is like wearing a Hug. No one can really understand the importance of a baby carrier other than a new working mom.
Practically a great invention that helps every working moms, shopping moms and even Licia Ronzulli (member of Italian Prime Minister Silvio Berlusconi's People of Freedom Party) to work without leaving behind the parenting fun.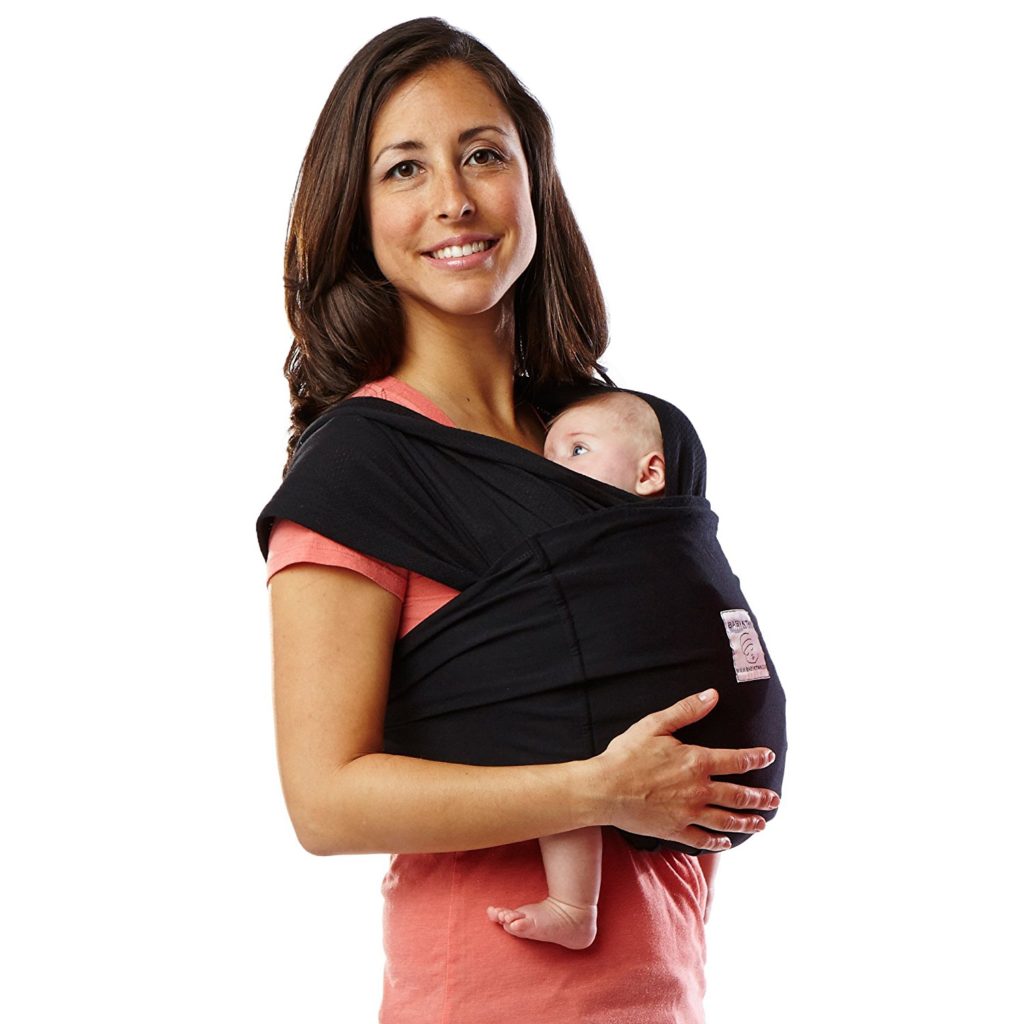 Swaddle Blanket
Give the baby a comfortable cozy blanket that can be wrapped around her. Makes mom's job easier
Create the feeling of a mom's touch with vents wherever required.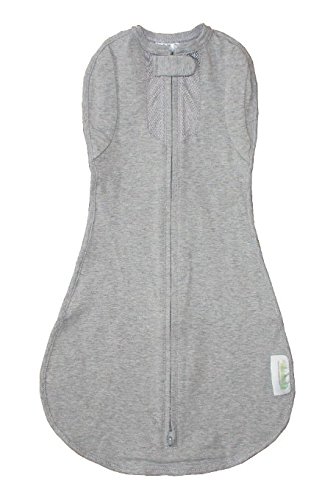 Sleep Soother
Ever wondered why your baby had lots of sleep in your womb but then once its out it sleeps less?
Alright, Ever wondered why we feel sleepy during a train journey even if had enough sleep the before night?
Well the answer is science. We all as a fetus experience a constant sound in our mother's womb which soothes us to sleep throughout her pregnancy. We end up sleeping all day.
But once we are out we have no such noise and we think letting the baby sleep in silent area will make it sleep more.
Here the high IQ creatures found a toy which generates such soothing sound and can be attached to the babies crib.
If science gives us a easy way to make her baby sleep wont she be happy to have it?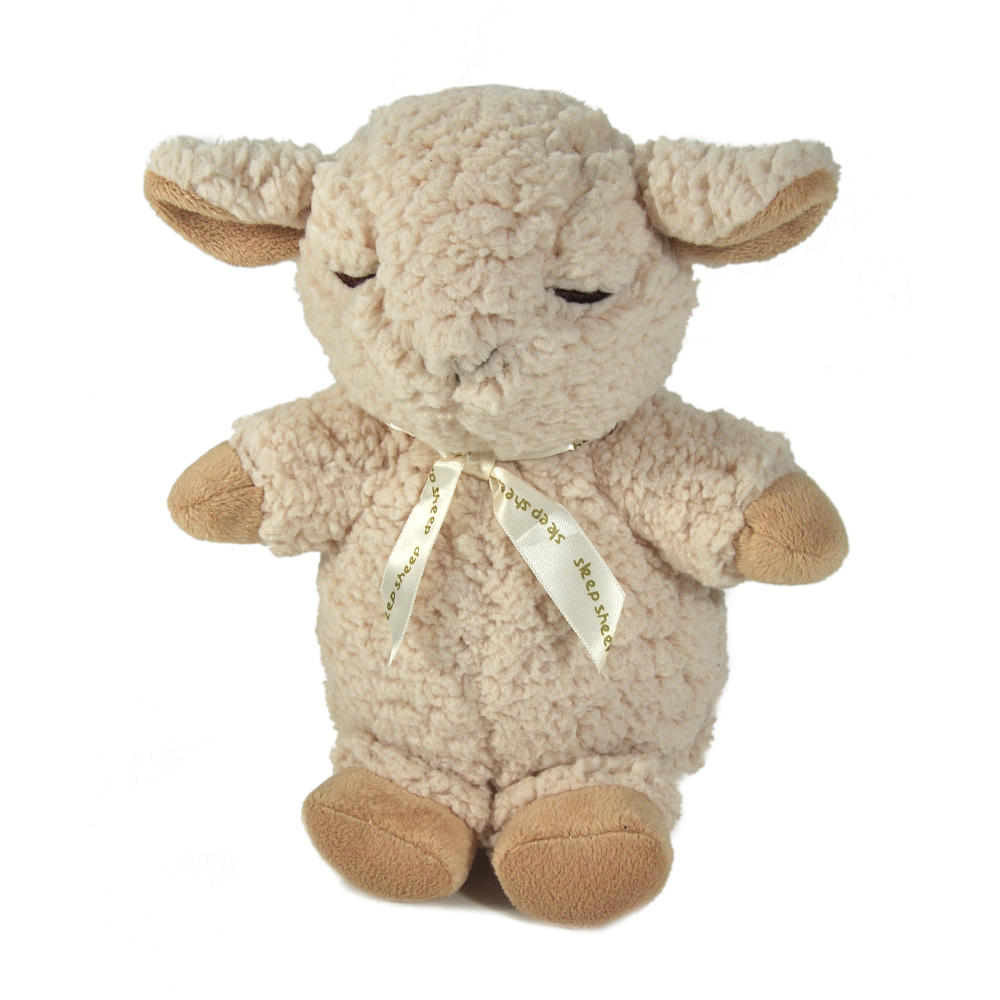 Baby Memory Book
Help the Mamma keep memories of her baby intact.
She might be thinking of getting this but it would have been long due since she is busy with new parenting.
Take few pictures and start it off for her if you can. She will definitely love this. one among many pretty birthday gifts for new mom isn't it.
Letters to My Baby
I would give everything if i can get letters from my mother that she wrote for me when i was just born.
The struggles she faced to raise me, the happiness she shared and faced, the tantrums i threw and made her suffer i would want to hear it all.
But apparently busy mom doesn't get time to think about this beautiful thing in all the hassle she is facing.
So get her this and she will thank you when she sees the fruit of it.
The beautiful thing is even the kid will grow up one day and see them and end up thanking the person who made her mom do this.
A small thing that can give immense happiness in short and long terms.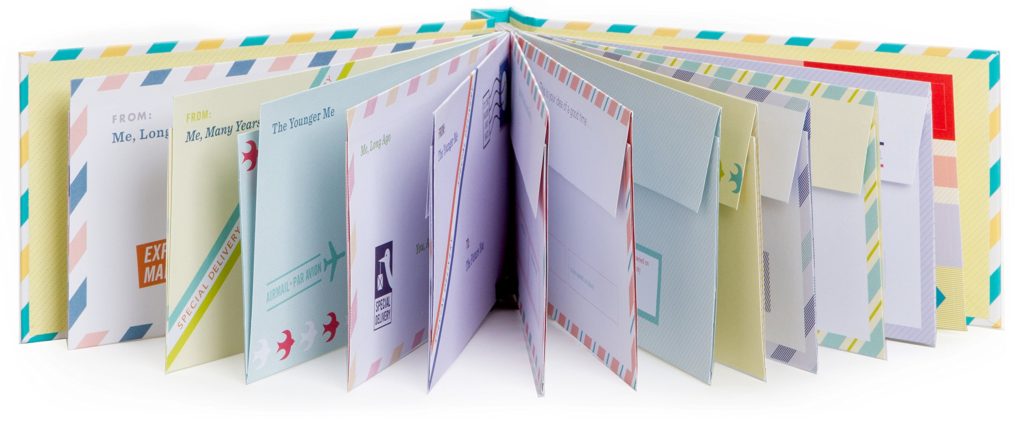 Breastfeeding Pullover Shirt
She just came out of a 10 month long pregnancy. All the fashion stuff must be out of mind by now for her.
Get this awesome cool pullover shirt that's fancy and also helps with breastfeeding in public.
Massage Ball
Massage makes everything better than it is!
It has a positive effect on every disease in this world. Let alone the after pregnancy body aches.
But how can a new mom have time for massage when she had to bed bath feed and play with a mini all the time.
So lets bring massage to her home with these cute massage balls.
Everyone deserves a massage isn't it!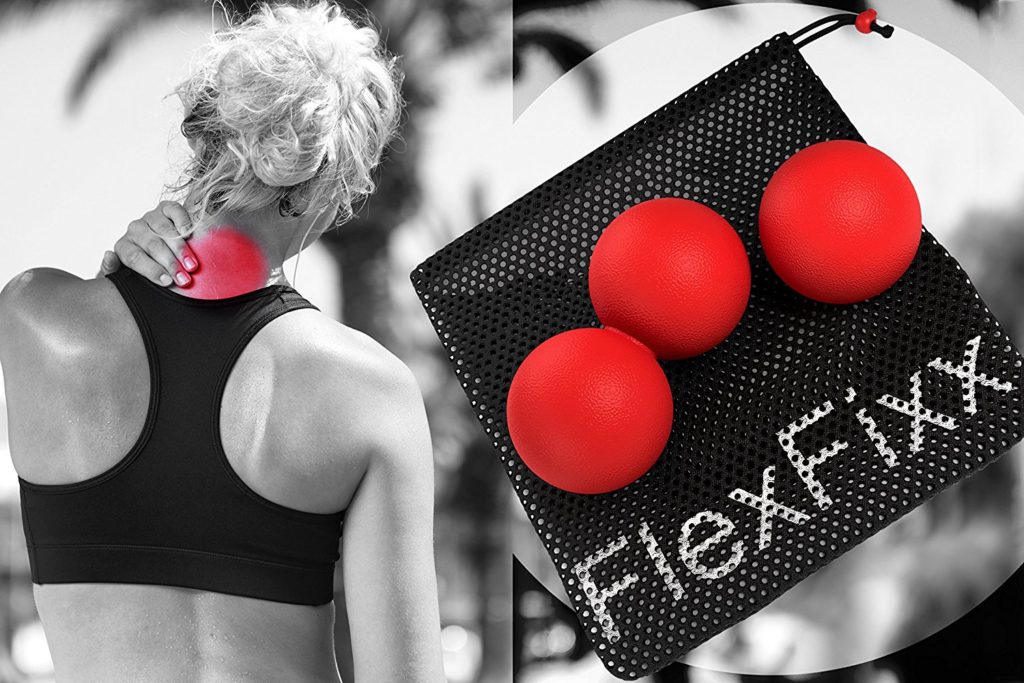 Hand print Ornament Kit
A child's little hands and feet must be mom's favorite.
But apparently they grow up so fast that mom ends up wishing "oh wish i can see those little feet of my baby again"
Children hold our hands for little while but holds our heart forever. So gift the mom these awesome Make your own Hand print ornament kit so that she can capture those cute pinky feet and hands as memory. This is an Unique gift for a new mom
Survival Book
Being a mother is the most wonderful and also the hardest thing.
In India we live as a joint family, so we have so many people to tell us how to do and what to do.
But most mothers face a situation where she doesn't know what to do.
Get this book as one of the birthday gifts for new mom .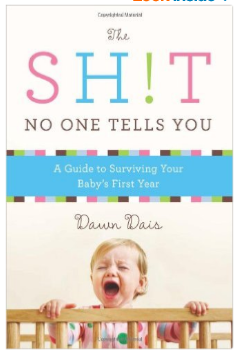 Baby Car Mirror
She needs to ride her Car. Of course we all do. Riding with a 1 year old next to drivers seat is highly dangerous.
But letting her sit in backseat without anyone to watch is equally hard. A useful birthday present for new mom
Get this Car mirror to track the baby that's in backseat.
I have already mentioned about Car back seat cum stroller for babies in our other post Birthday gifts check it out to get an idea.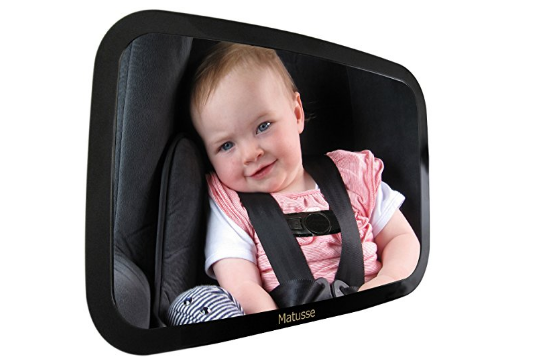 Mommy Medicine
I secretly wish some of my friends are awesome enough to get this wine glass for me.
Nothing makes a better companion to a full time mom than a glass of wine.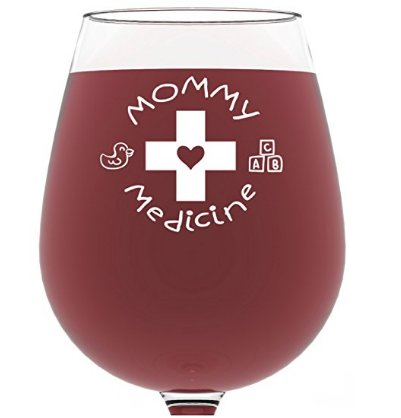 Portable Changing Pad
Being a traveler myself i happen to travel a lot. Be in plane or bus but having to take all your baby stuff with you is pretty hard and heavy to travel.
A portable bag that can be taken as hand luggage with all baby stuff would be nice because i don't have to carry the full big bag of stuffs.
You can buy this as one of your birthday gifts to new mom because trust me its worth every penny.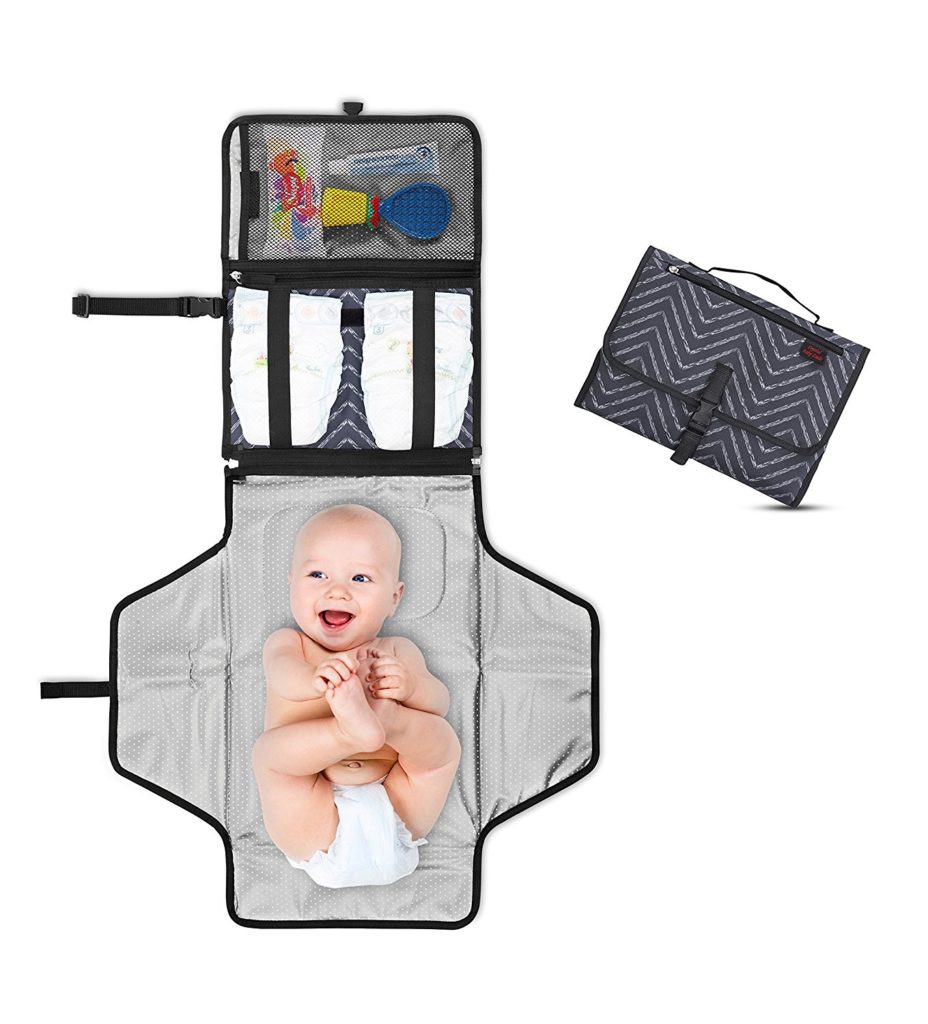 Breastfeeding Cover Scarf
Breastfeeding is very important for babies. It is not a choice but a responsibility.
We as a team Appybirthday support breastfeeding big time and understand the importance of it. And also we do understand that it is hard for the mom to feed at every places.
Some malls have private breastfeeding areas while most places don't carry that feature. It ends up in a very miserable condition where the baby has to be fed in bathrooms to avoid unwanted stares.
This awesome cover scarf helps her feed the baby without any discomfort. She will appreciate it.
And the best thing about this product is it can be used as a scarf and also as a carrier cover.
Food Feeder
A silicon spoon that can store food and helps feeding her little one.
A very small and probably lowest cost item that can help her big time.
Feeding is a messy process but with this spoon it becomes a fun part.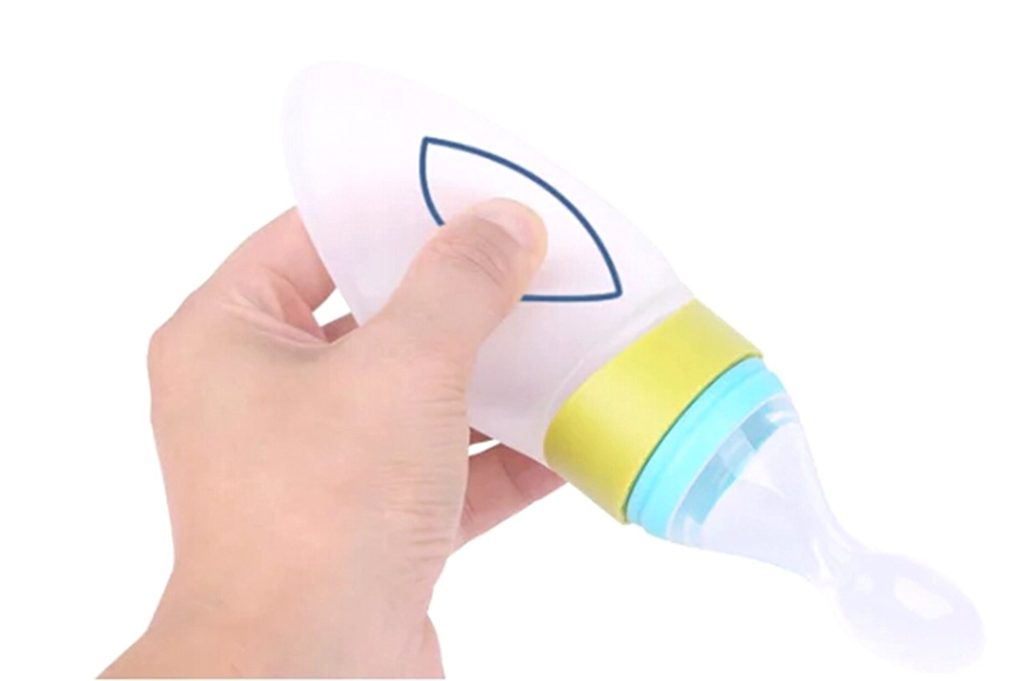 Baby Bath
As adults we all love bath time. But as a baby we never did love that i guess. Because bathing is such an uncomfortable event for babies for god knows what reason.
This bath tub gives the baby a soft feeling and protection which can turn even a grumpy cat into smiling flower.
Get this as birthday gifts for new mom so that she doesn't struggle during her babies bath time.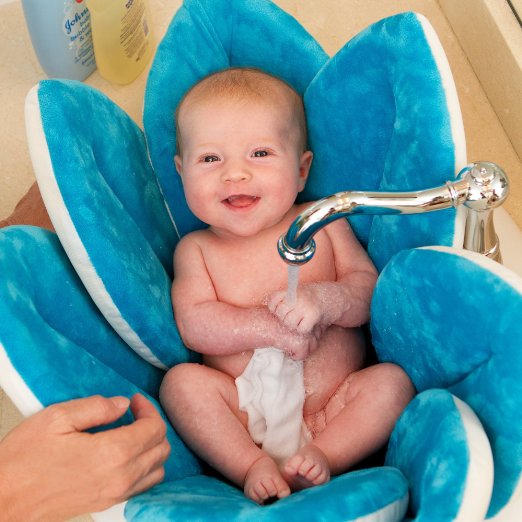 Bath Kneeler and Elbow Rest
Another Bath product to be added as birthday gifts to new mom.
Helps kneeling easier during the baby bathing process.
A good investment in low cost.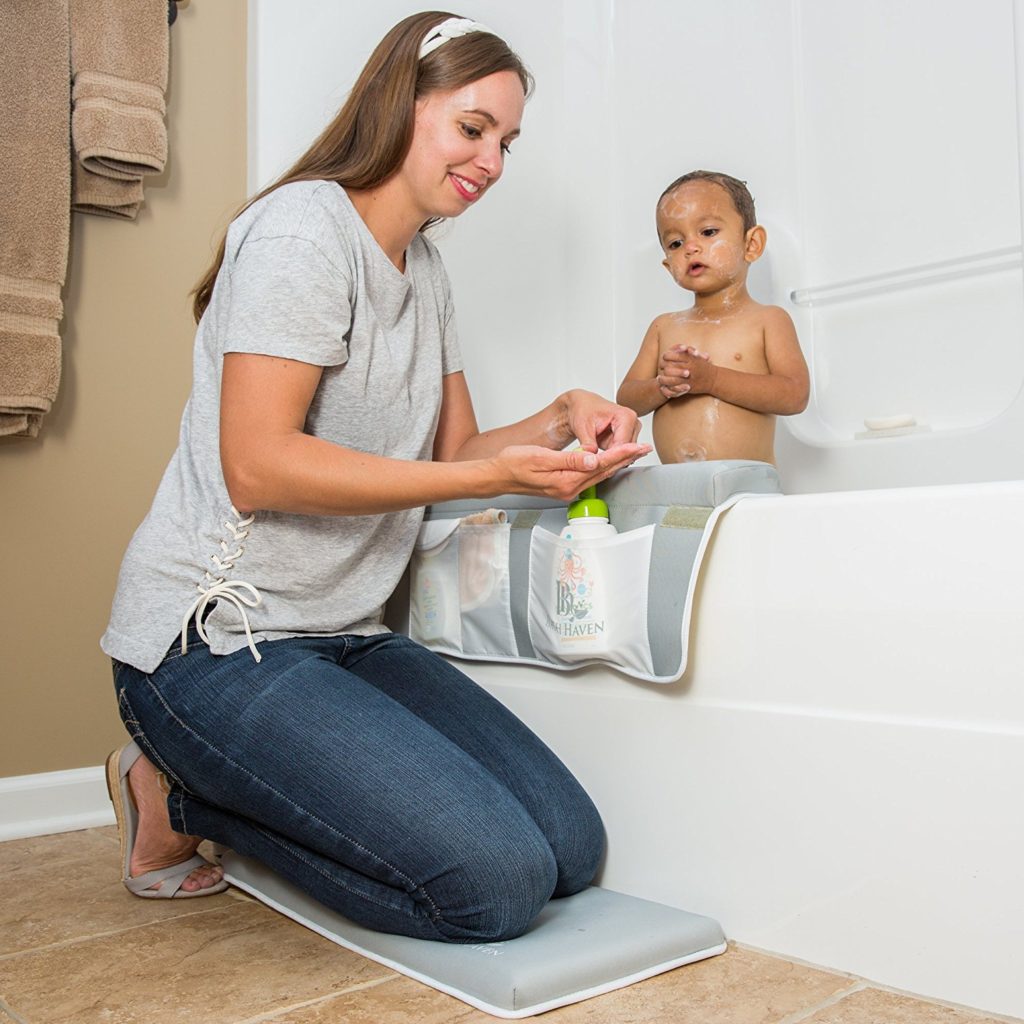 New Mom Gifts ($100 to $500)
Showing love has no limits. Take a look at these extremely useful New mom gifts that comes under the price category of above 100 dollars.
Baby Monitor
Baby monitor is mandatory for every new mom so that she can attend to the needs of her child time to time.
It is a little above 100$ but a basic necessity for every new mom. Also an amazing birthday gifts for new mom.
 Convertible life Style Crib
Cribs are a gift from god. Different types of it makes life much more easier. Crib period is a golden period in every new parent's life.
The best part about cribs that is in market now a days is that it is convertible. The use is not limited to toddler phase. You can convert it into full time adult bed. Yes that's right.
You can check my other post that has few cribs listed. Birthday Gift
Baby Stroller Bike
A bike and a baby stroller. For both mom and the baby, I think its the most coolest thing from the entire list. Mom gets to go out and relax with the baby.
No need for her to carry the baby all time and suffer.
This stroller is a gift to those outdoor moms. Your new mom will be very happy to have this in her collections.
Baby Seat Cinder
A small portable light weight rider that helps her baby have some fun.
Whether it be while eating or trying to do any mommy job, this new generation rocking chair helps the new mom concentrate on it fully.
A good investment to give as birthday present for new mom.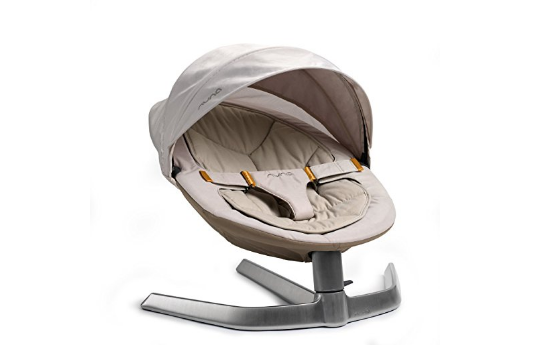 Birthday Gifts for New Mom from Husband
Giving Birthday Gifts to New Mom that helps both the baby and new mom is good. But from husband she will definitely be expecting something that's personal and non baby item. After all she does deserve a PUSH PRESENT also right?
She will love her crib if u get her but she will definitely think that your last year diamond jewelry was more touching.
Jewelry for new mom
Get her this cute band to show that you are proud of her for being strong. Through everything she have been.
Pendant to symbolize your bond
This daughter mother pendant will make a perfect push present for mother. get this as Birthday Gifts for new mom.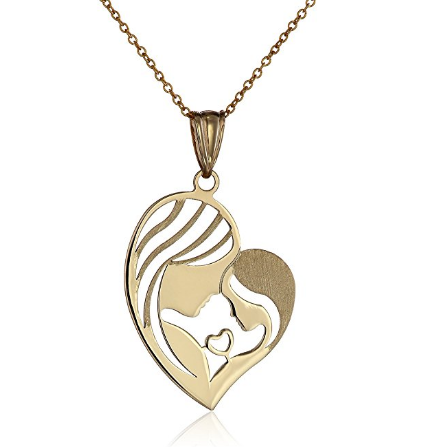 Sushi Dinner
Sushi is one thing that doctor tell pregnant woman to totally avoid during pregnancy. So they have heavy cravings for that.
The best gift a husband can give is a nice home made dinner. If you make something that she craves then the bonus is added.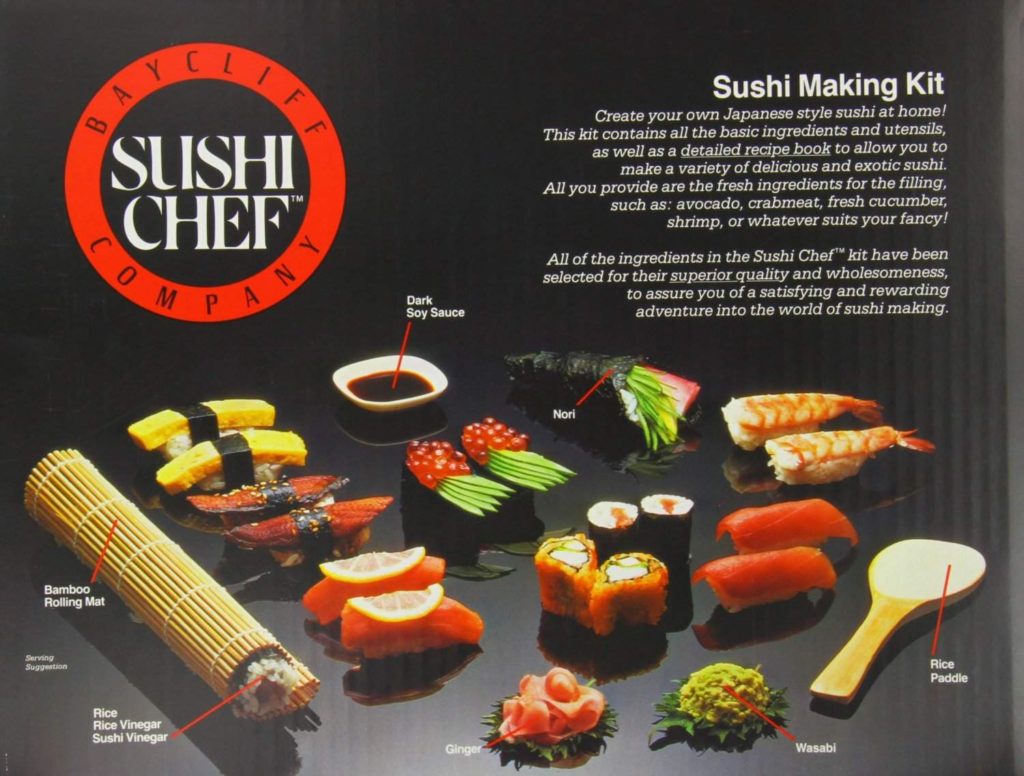 Spa Treatment
Take care of the kid for one day and let her go out for a relaxing spa. Trust me she will appreciate this more than anything else.
Stuck between the pregnancy stress and baby caring stress she really deserves this gift.
Natural Nipple Butter
A great invention that helps her cope up with sore nipples during nursing.
It can also be used for multiple other purposes. click on the box below to get a detailed view.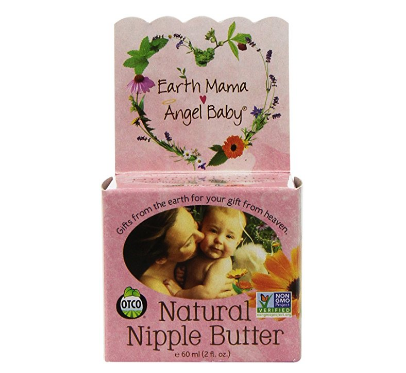 So to finally wrap it up after a reallllyy long post,
We hope that you found a nice Birthday Gifts for new mom , however always confirm with the mom whether she already has it before buying her anything. Happy Giving.
Summary
Reviewer
Review Date
Reviewed Item
Birthday Gifts for New Mom
Author Rating